13th Annual International Patent Information
Conference & Exposition, IPI-ConfEx 2016
28 February to 2 March 2016 - Munich, Germany
The Premier Conference & Exposition in Europe Tailored to
the Interests of Patent Information Professionals
The IPI-ConfEx is the most significant patent information
conference in Europe. For the past 12 years, industry's
thought leaders have gathered together at the IPI-ConfEx for
3 days of knowledge enrichment and exclusive networking
opportunities. It is the largest gathering of patent
information professionals in Europe – it's the one conference
you can't afford to miss out on in 2016!
The programme covers issues affecting the ever-changing patent
information industry sector including:
•
Visionary perspectives from industry experts
•
Current news and other hot topics
•
Latest developments concerning commercially available products
and services
•
Free patent databases and other unique resources available
worldwide for intellectual property research
•
'How-to' technical discussions
•
Continuing education & training through add-on workshops and
seminars
•
News from the patent office
s

2016 Sponsors and Exhibitors









Learn why you should
attend and the benefits
The Must-Attend
Conference for Patent
Information Professionals!
Covering Best practices in
Patent Information
Management and
Searching Techniques
The following professionals will benefit from attending:
•
Patent Information Specialists and Managers
•
Patent Searchers
•
Patent Examiners
•
Information Analysts and Experts
•
Scientific and Technical Search Experts
•
Intellectual Property Specialists and Managers
•
Competitive & Business Intelligence Professionals
•
Documentation Specialists and Managers
•
Knowledge Management Professionals & Librarians
•
Patent Attorneys
•
Patent Agents
•
Researchers
IPI-ConfEx Discussion List
Keep up with the latest IPI-ConfEx news
Be sure to have conference information details delivered to your in-box the
minute they become available.



International Patent Information
Conference & Exposition
28 February to 2 March 2016 - Munich, Germany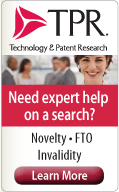 For a full list of sponsors and
exhibitors please visit the
Exhibitors page. Full Conference Programme
Now Available
Hear from industry's most elite
speakers and join in the
discussion yourself with the
ever-popular interactive
sessions. Also, visit the exhibit
hall where you can meet with
industry's leading product and
service providers, get live
demos and keep up to date with
the very latest tools and
products on the market. IPI-
ConfEx has everything under
one roof!
View the Programme page for a
list of speakers and presentation
titles that will feature in 2016.
Register Now to Secure
Your Place at the 2016
Conference in Munich
Register Now >