International Patent Information
Conference & Exposition
5 - 8 March 2017 - Rome, Italy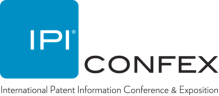 IMPORTANT (regarding Hotel Booking):

The only way to make hotel reservations for the IPI-
ConfEx conference is to contact the hotel directly, either by visiting the hotel link provided on the
'Hotel and Travel' page or by calling the official hotel phone number.
Please be aware that the IPI-ConfEx is not working with a booking agency or broker for
hotel reservations.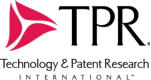 Minesoft develops global patent databases & solutions, winning the prestigious Queen's Award for
Enterprise in 2009 and 2015 for outstanding growth internationally.
PatBase is a sophisticated global searchable patent database offering analytics. Minesoft continually
innovates to stay at the forefront of the field. A new NPL solution broadens searches beyond patents whilst
a new Semantic Search facility further aids patent discovery and subject searching. Chemical Explorer
offers a text-mined searchable database of chemical structures and chemical terminology extracted from
over 11 million full-text patents.
Learn more at www.minesoft.com
Technology & Patent Research International, Inc. is a full service search firm specializing in researching
worldwide patent and non-patent information sources for all areas of technology.
TPR International offers a variety of services, including analysis of worldwide patent and non-patent literature
for state-of-the-art searches through to infringement and validity studies conducted via world-wide and
regional online databases and/or via manual searching conducted at patent offices and libraries in Europe,
the U.S. and Japan.
Learn more at www.TPRinternational.com
The choice of patent experts, only STN® offers access to trusted scientific and technical information
including the authoritative chemistry content from CAS and patent content from Derwent World Patents
Index®. Intellectual property professionals and patent examiners at the world's major patent offices and
research organizations rely on STN for their information needs. STN is operated jointly by CAS and FIZ
Karlsruhe worldwide.
Learn more at www.stn-international.de
LexisNexis® is a leading global provider of content-enabled workflow solutions designed specifically for
professionals in the legal, risk management, corporate, government, law enforcement, accounting, and
academic markets. Through the integration of information and technology, LexisNexis uniquely unites
proprietary brands, advanced Web technologies and premium information sources. Across the globe,
LexisNexis provides customers with access to billions of searchable documents and records from more than
45,000 legal, news and business sources. The IP portfolio provides content, resources and tools for every
step in the IP process. TotalPatent, PatentOptimizer, PatentAdvisor and IP DataDirect help customers win in
their own marketplace. As a stand-alone service or as a combined package, these innovative products and
services address specific customer needs in order to improve productivity, increase profitability and stimulate
growth.
Learn more at intl.lexisnexisip.com
GQ Life Sciences, Inc. is a global life science information and search company. Formerly known as
GenomeQuest, Inc., they changed their name in September of 2015 to highlight the fact that their
GenomeQuest product has become a well-known brand within the industry. GQ Life Sciences is proud to
offer its second major product, LifeQuest, alongside its flagship GenomeQuest software. Together the two
products offer the most complete perspective into life-science intellectual property. GQ Life Sciences serves
all top 10 pharmaceutical companies, all five top agrochemical and seed companies, hundreds of biotech
companies, law firms, diagnostic labs, and patent offices around the world.
Learn more at www.gqlifesciences.com
BizInt Solutions, Inc. produces BizInt Smart Charts software to help information analysts create, customize
and distribute multi-database reports and visualizations from drug pipeline, clinical trial, patent and gene
sequence databases. The BizInt Smart Charts product family is used by pharmaceutical, biotech, chemical,
petroleum and medical device/diagnostics companies worldwide to support product lifecycle planning and
portfolio management.
Learn more at www.bizint.com
RightsDirect provides licensing solutions that make copyright compliance easy, allowing companies to re-
use and share the most relevant digital content across borders. With RightsDirect copyright licenses and
complementary information management tools, users can instantly check license coverage, manage
permissions and optimize content workflow in one integrated solution. Based in Amsterdam and with a
presence in Tokyo, RightsDirect is a wholly-owned subsidiary of Copyright Clearance Center (CCC).
Working in close partnership with the world's leading rightsholders and collecting societies, we offer
licensing and content solutions that reflect the needs of local and global organizations. Together, CCC and
RightsDirect serve more than 35,000 companies and over 12,000 rightsholders around the globe.
Learn more at www.rightsdirect.com