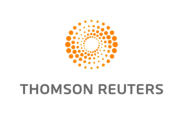 Educational Vendor Workshops, 5-Minute Networking Mixer and Official Conference Welcome Reception
Delegates are provided with further professional development and learning opportunities via a series of educational workshops. Attendance at these workshops
is free for all registered delegates.

Sunday Schedule and Workshops

Programme subject to change at any time
.

To view the programme schedule for Monday, Tuesday and Wednesday (9-11 March 2015) click here

International Patent Information
Conference & Exposition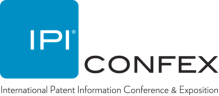 5-Minute Networking Mixer
Whether you're a first-time attendee or a returning attendee, the 5-minute mixer is designed to give you the chance to meet
other conference delegates to make one-on-one connections. It's truly a one-of-a-kind networking opportunity where you get to
mix and meet with other professionals in the industry to forward your career or to share ideas and information. You will get to
spend a total of 5 minutes with each new person on a rotating basis.
Conference Welcome Reception in the Exposition Hall
Usher in the conference in style! Make sure to arrive in time to see old friends and make new connections at the official
Welcome Reception on Sunday night. Meet the exhibitors while you enjoy hors d' oeuvres and beverages.
Workshop: GenomeQuest Update on Biotechnology Patent Landscape
Analysis
Julien Doudement – Product Manager, GenomeQuest
We will present software and content updates for our flagship biological sequence search, GenomeQuest. We will
demonstrate the interactive power of LifeQuest when used with GenomeQuest. Finally, a set of test drive keys for our
newest product, LifeQuest will be distributed to a small number of prospective users during the session.
Workshop: Find Extra Value in Legal Status with the BizInt Smart Charts
Product Family
John Willmore – VP, Product Development, BizInt Solutions, Inc.
This workshop will demonstrate new features in the BizInt Smart Charts product family, with a focus on new capabilities to help
you display, analyze and visualize legal status:
•
create subtables summarizing legal status across members of a patent family
•
filter legal status by state, authority, etc.
•
visualize the patent landscape using a patent expiry timeline
We'll also keep you up to date on other developments in the BizInt Smart Charts product line -- including BizInt Smart Charts
for Patents and VantagePoint - Smart Charts Edition.
Improve Productivity and Workflow with the Latest Version of Orbit.com
Renaud Garat – Marketing and Business Development Director, Questel
Through a real life example, this workshop will demonstrate key features of Orbit.com with a specific emphasis on:
•
New and enhanced semantic capabilities to facilitate the search process
•
Tips on how to best use the powerful similarity search function
•
Patent portfolio segmentation, metadata categorization and collaborative features
•
Advanced patent analytics with improved step-by-step workflow for patent landscaping
•
Crossing internal data with patent data to gain better insights
Workshop: Explore Derwent World Patents Index (DWPI) on new STN
Robert Austin – Senior STN Trainer, FIZ Karlsruhe
Learn about the latest content and feature enhancements for Derwent World Patents Index (DWPI) on the new STN platform.
The workshop will provide expert tips and advice for searchers already familiar with DWPI and the Derwent Chemistry
Resource (DCR) on STN, and also a helpful overview of the various features and benefits for those who are completely new
to STN.
Workshop: Minesoft Competitive Intelligence Solutions – PatBase Analytics,
Patent Archive And New Alerting Services For Citations And Legal Status
Rahman Hyatt – Director, Minesoft
Join our Workshop to discover more about the range of Minesoft solutions designed to assist with a
Competitive Intelligence strategy based around patents. We explore the latest enhancements to
the sophisticated new PatBase Analytics software, as well as taking a fresh look at PatentArchive,
the patent knowledge management solution that captures relevant patent information and cultivates
competitive intelligence awareness throughout the organisation.
We also present two new alerting services launched towards the end of 2014 – CiteTracker and
Legal Status Tracker. These new automatic services have been designed to save hours of time
when monitoring new patent citations and legal status events, ensuring you can stay on top of
competitor patenting activity reliably and with minimal effort.









Workshop by Thomson Reuters: What's New in Thomson Innovation 4.3
Benno Jensen - Team Lead, Solution Consultants, Thomson Reuters
Want more ways to increase your workflow efficiencies and gain greater insight? That's what you get with the latest release of
Thomson Innovation®. Join us for this informative workshop where we'll review the latest enhancements, as well as practical
tips to maximize their value.